Best Leading Actress for the role of Suzanne Goldstein in "The Twilight of the Golds"

Jessica starred as Lenny McGrath in "Crimes of The Heart" in a sold out run at the Santa Monica Playhouse. Because of this, she was featured in Backstage West Magazine's weekly column, "Who Got The Part?".

Since 2008, Jessica has appeared as a recurring sketch character in 8 commercial parodies on "The Tonight Show With Jay Leno"
Jessica currently studies with the acclaimed acting coach Sal Romeo, and has been featured in numerous national commercials.
---
REVIEWS: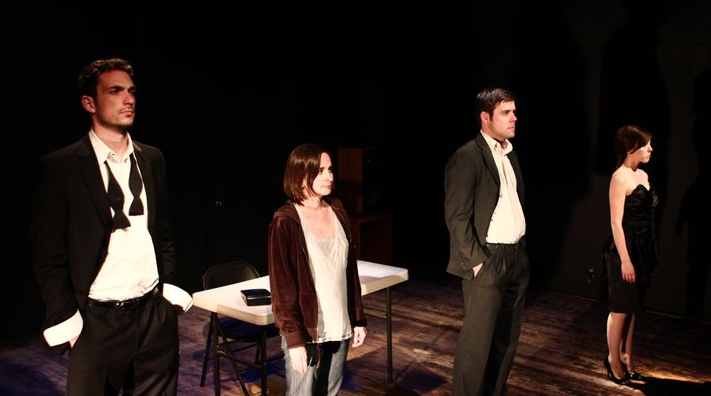 BASH: LATTER DAY PLAYS
Reviewed by Cristofer Gross
http://www.theatertimes.org/April2011.html
In "Medea Redux," Blair is captivating, able to maintain the mood of her present arrest and simultaneously transport us to happier times. Though she slows for effect, she never allows the piece to drag, like the jazz musician who stays on top of the beat.
Jessica was awarded "Featured Performer of The Year" (2011) by critic Cristofer Gross for her performance in BASH.

BASH: LATTER DAY PLAYS
Reviewed by Susan Burns
Melpomene Blogs Back
http://blog.heymelpomene.com/2011/04/bash-latterday-plays-at-actors-circle.html
Ms. Blair is riveting as she unravels; there are no phony smiles or facades here. She wears her pain on her sleeve and is unapologetic for her actions. She confronts you with the unthinkable and lets it fester. You will leave the theater changed.

BASH: LATTER DAY PLAYS
Reviewed by Geoff Hoff
LA Theatre Review
http://www.latheatrereview.com/2011/04/30/bash-latterday-plays-at-actors-circle-theatre/Although Ms. Blair again seems a bit too young for this role, she brings to it a passion, an anger, a defiance that is memorable. She is the epitome of a woman forced in her life to become "poor white trash." Ms. Blair performs this woman without judgement, without editorializing. She simply is this woman who has done these things and has had these things happen to her and is to be commended for a brave, simple and powerful performance.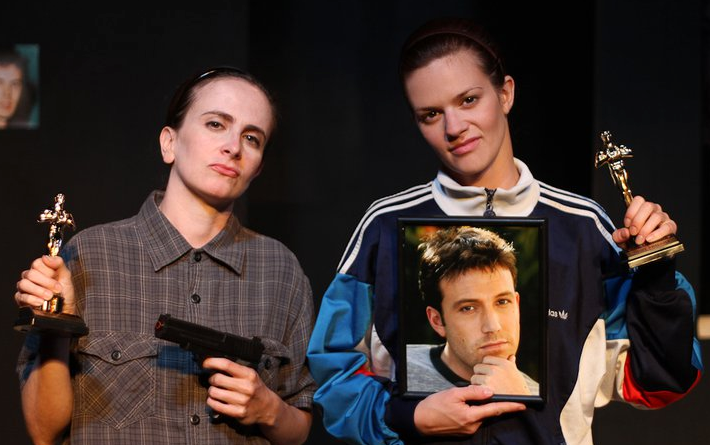 MATT AND BEN
Reviewed by Freddy Puza
LA Theatre Review
http://www.latheatrereview.com/2011/06/16/fringe-2011-%E2%80%93-day-one-%E2%80%93-thursday-june-16/
Maggie Henry and Jessica Blair, yes, women, play Matt and Ben and are stellar. So much of the success of this show is due to the fun they have with their characters and the high-energy and life they bring. Also, they perfectly capture the physicality and essence of a guy.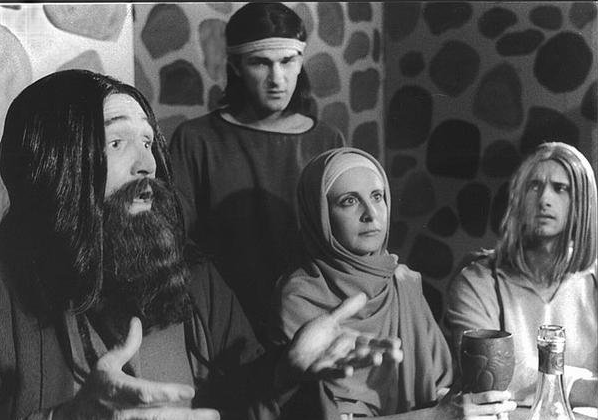 Jessica Blair as Mary Magdelene in Jimmy Christ