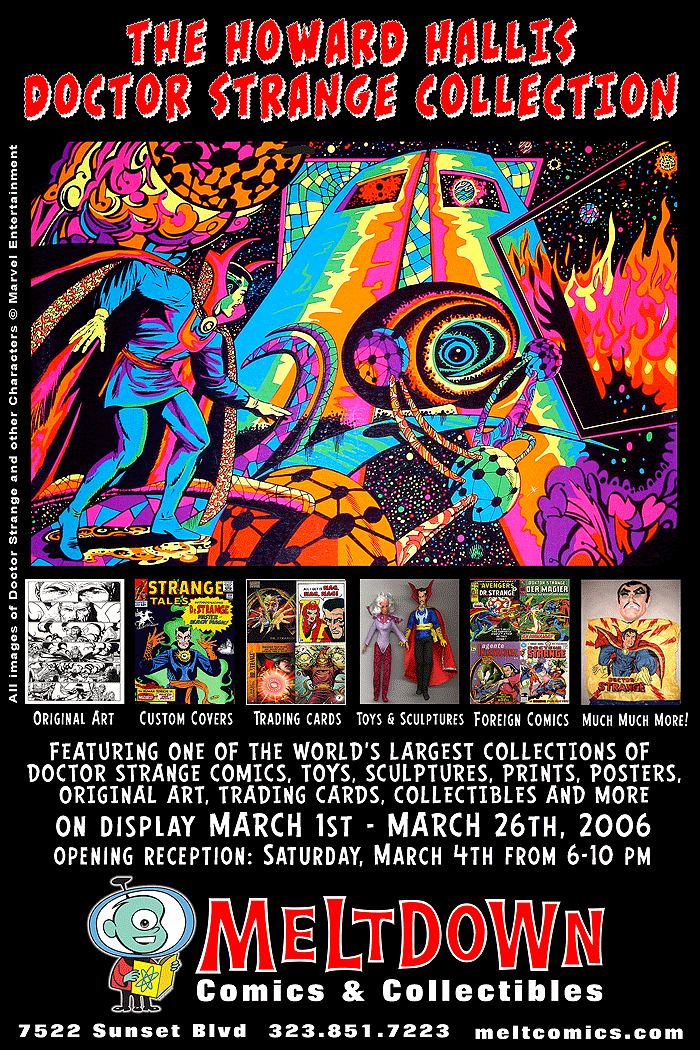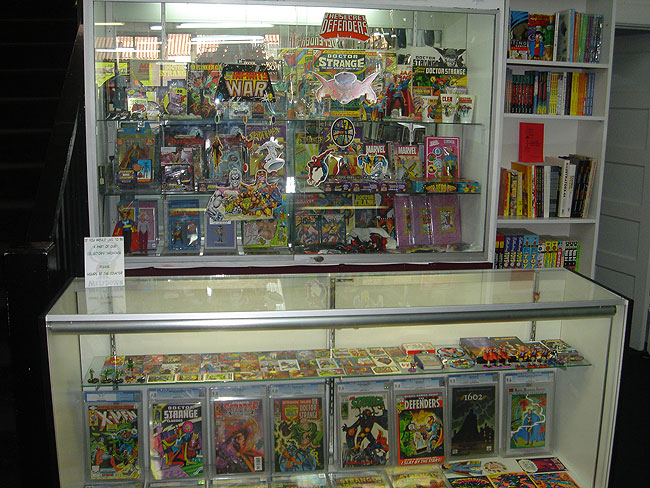 This was the Meltdown Collectors Case, which is located in the back of the store.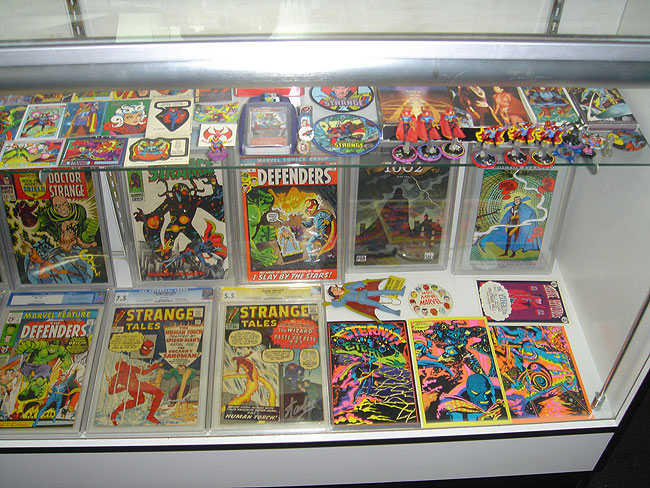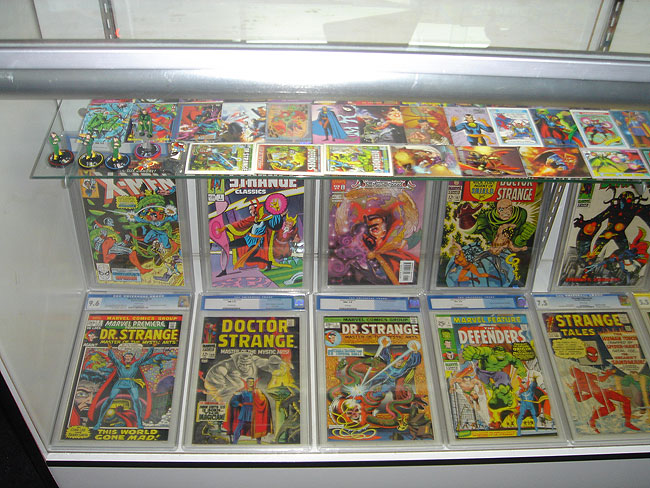 CGC COMICS ON DISPLAY
X-Men Annual #4 CGC 9.4, Marvel Premiere #3 CGC 9.6, Doctor Strange Vol. 2 #1 CGC 9.6, Dr. Strange Classics #1 CGC 9.8, Dr. Strange #169 (#1) CGC 9.4, Dr. Strange Flight of Bones #1 (double cover) CGC 9.8, Strange Tales #157 (Winnipeg pedigree) CGC 9.0, Dr. Strange Vol. 1 #180 CGC 9.4, Defenders #1 CGC 9.4, 1602 #1 CGC 9.8, Marvel Milestone Edition: Strange Tales CGC 9.6 (only one on census), Marvel Feature #1 CGC 8.5, Strange Tales #115 CGC 7.5, Strange Tales #110 Signature Series (Signed by Stan Lee) CGC 5.5.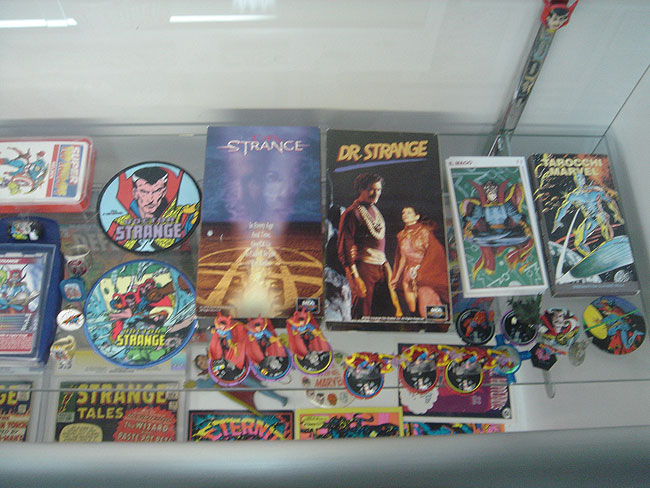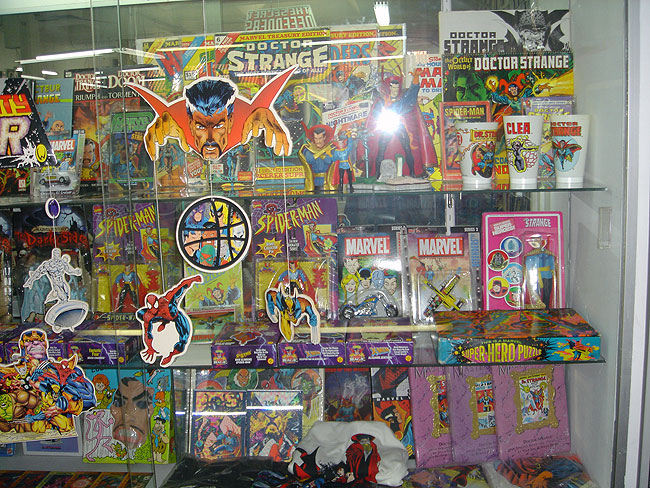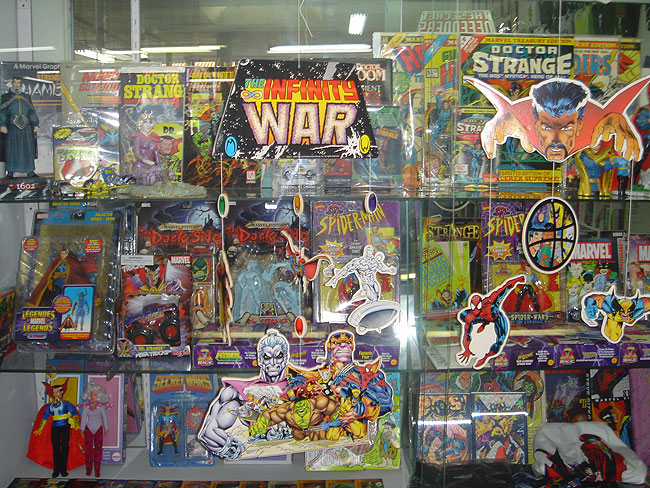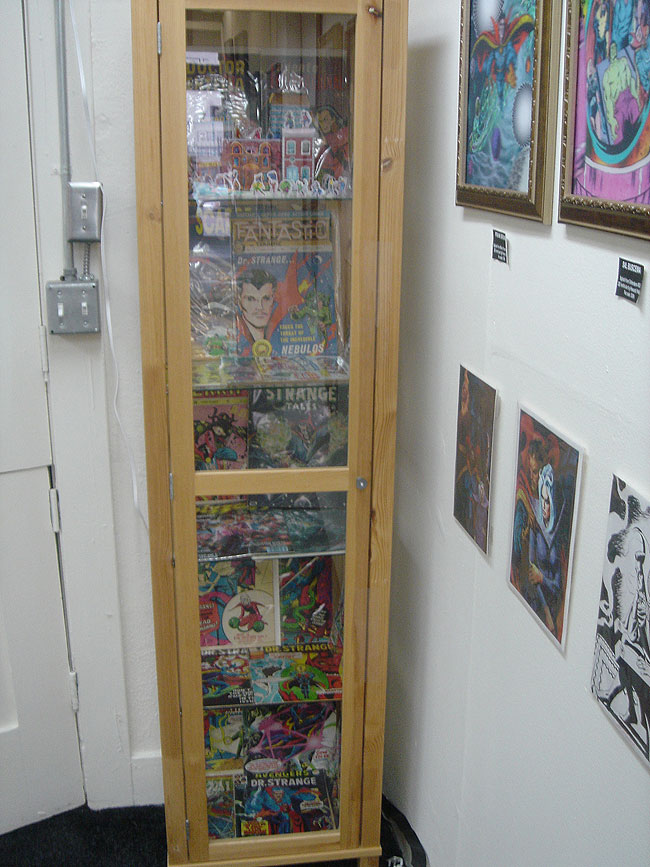 The display box above was located in the corner of the gallery, sort of hidden by the door. You can see a miniature replica of the Marvel World Playset on the top shelf. I have the original but don't like assembling it because it's so rare. This one is half the size and fit perfectly. The display also has a bunch of foreign editions of Dr. Strange comics, the Strange Tales index and Pizzazz #5.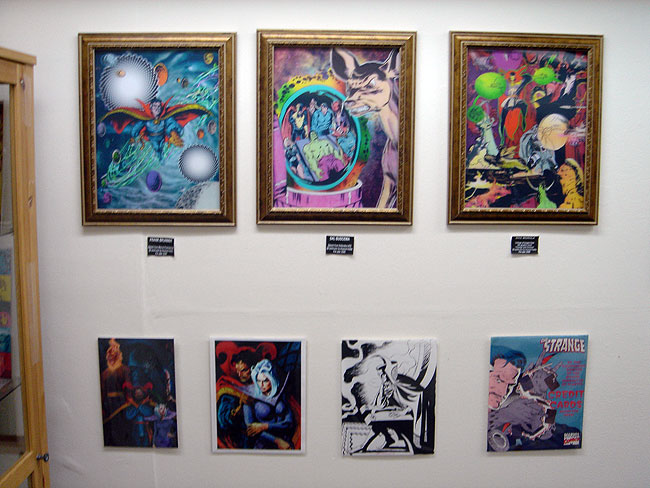 The top row of pictures above are 3D lenticular images I made myself using the art of Frank Brunner, Sal Buscema, and Mike Mignola.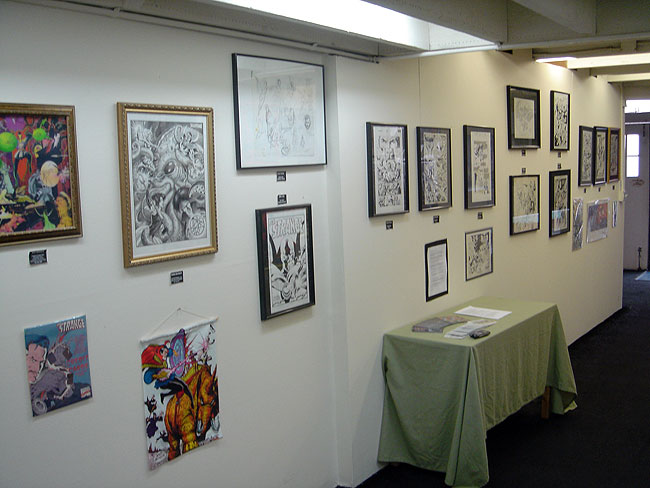 To see all these original art pieces larger, click here to see my Dr. Strange Original Art Gallery.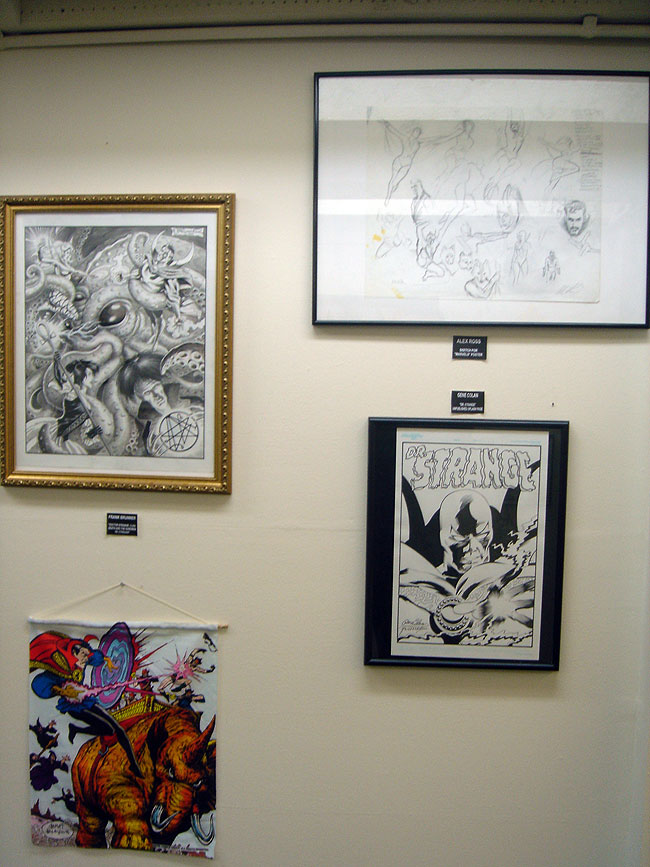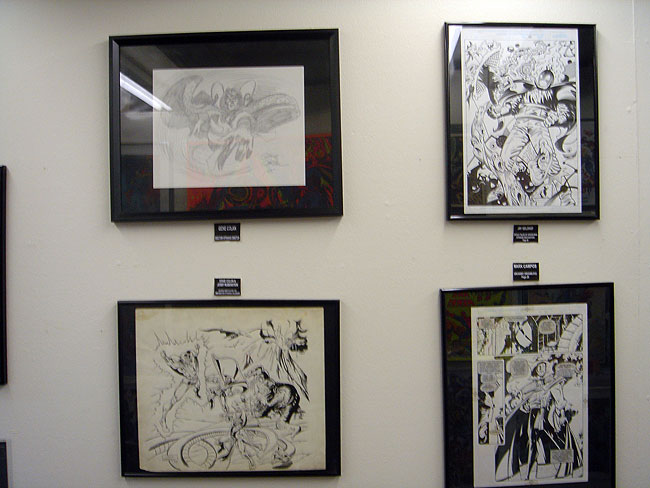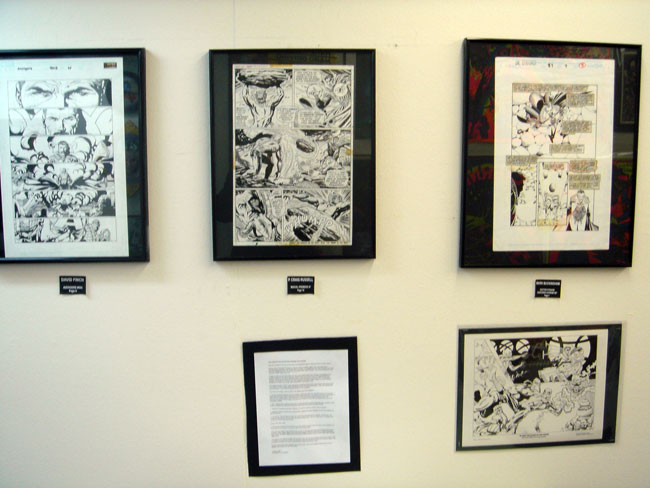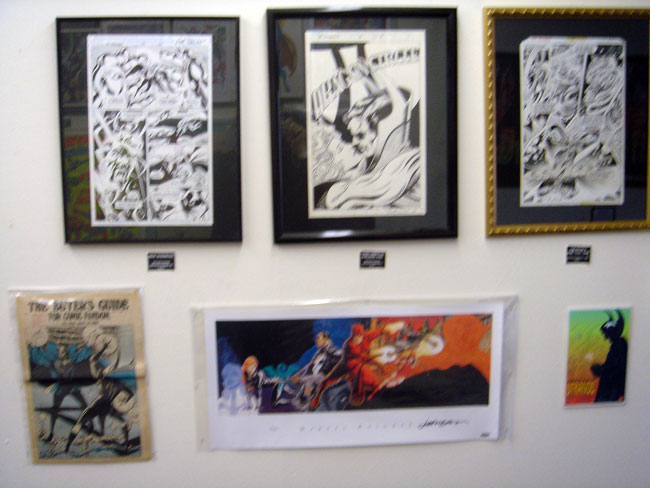 CUSTOM COVERS DISPLAY CASE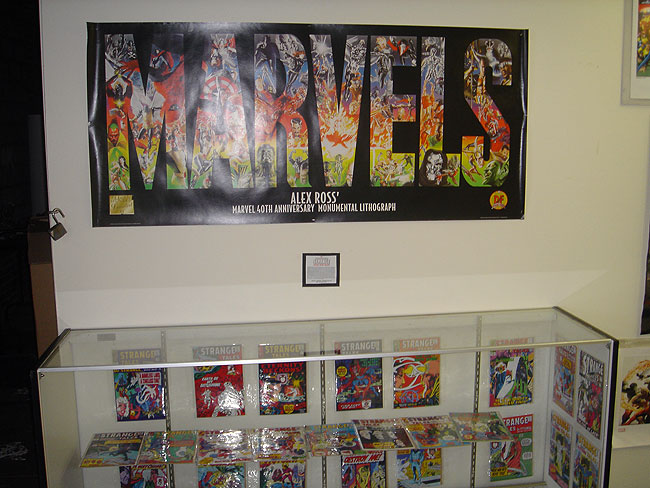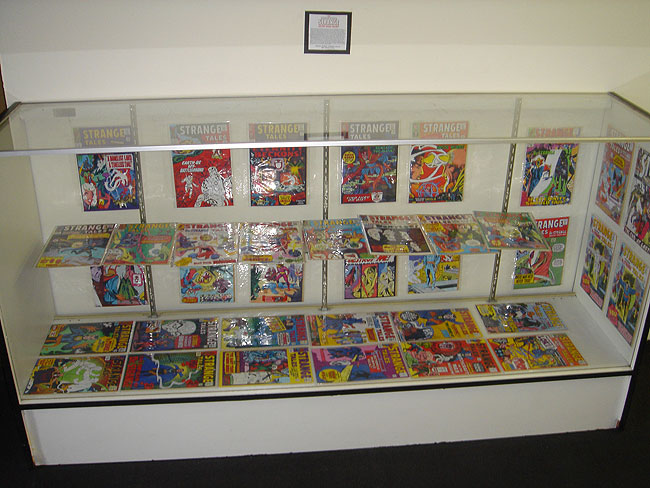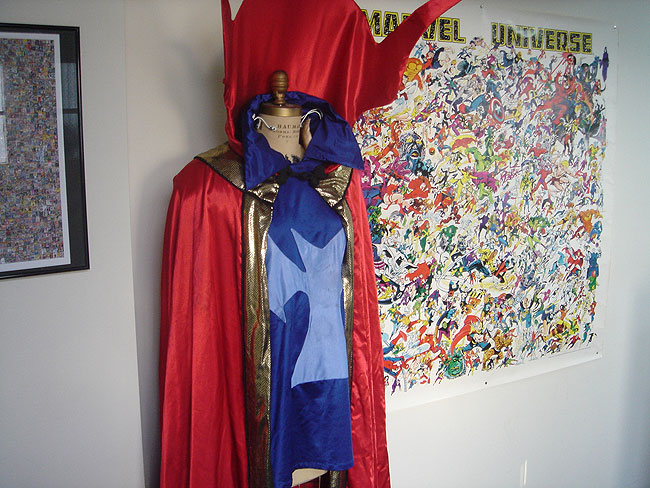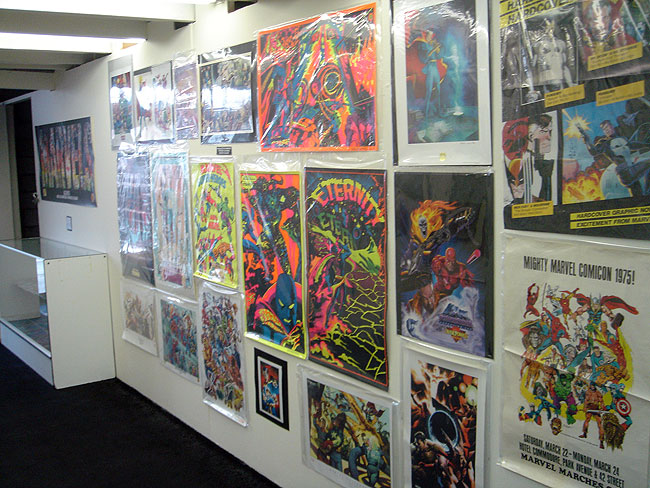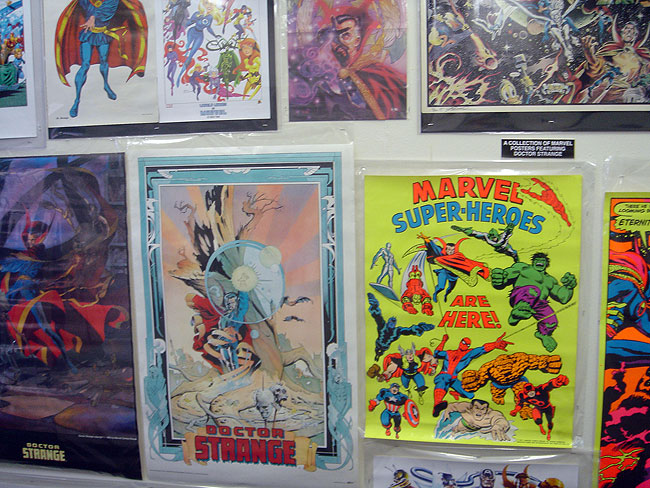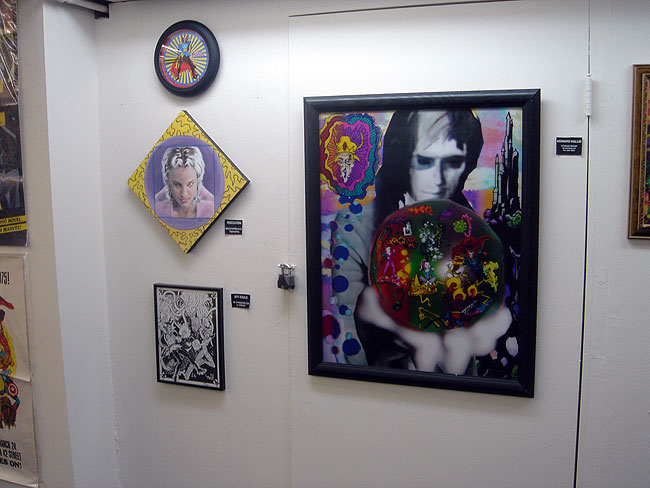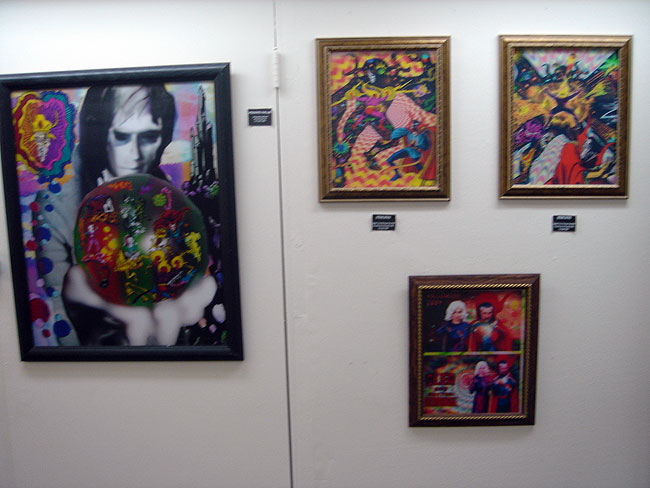 Above: More 3D lenticular art made by me. The Ditko ones came out really nice.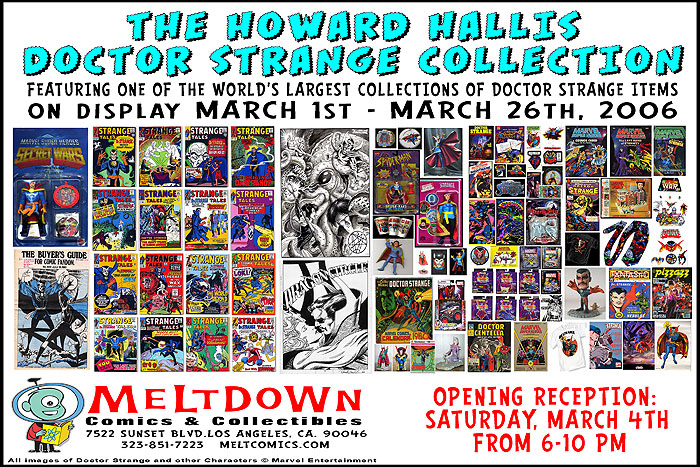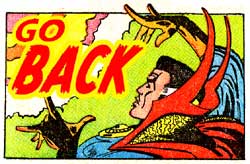 All images on this page related to Doctor Strange are owned by Marvel Comics.